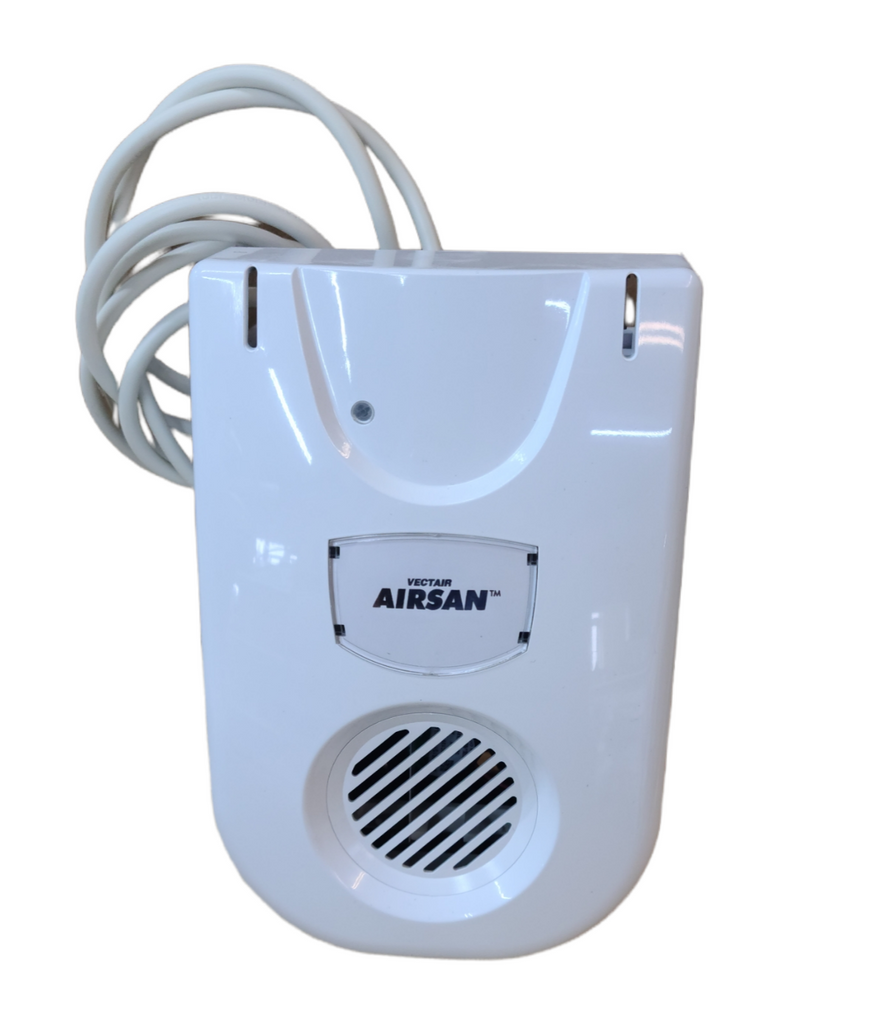 Vectair Airsan Ozone Generator
Vectair Airsan is an automatic ozone generator and odor neutralizer designed to clean and rejuvenate air.  Refreshing the atmosphere and bringing the outdoor freshness indoors, it helps eliminate unpleasant smells.  Vectair Airsan does not contain VOCs and there are no consumable disposal issues.
Destroys bad odors and neutralizes the air.
Offers excellent cost in use, consuming only 12 watts.
Easy, quick installation.  Easy to clean.
Suitable for either portable or fixed installation and for use in occupied or non-occupied rooms.
---