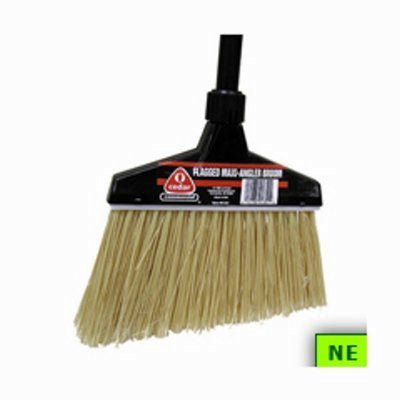 O-Cedar Maxi-Angler Broom
O-Cedar Maxi-Angler Broom, Complete (Black Head & Handle)

Big 13-inch sweeping surface with angled cut for sweeping in hard-to-get corners or under furniture. Washable, natural color polystyrene, flagged-tip bristles are unaffected by water, alkalines, acids, grease, or oil, and won't wear down, break, or fall out. Plastic angled shroud has patented handle-locking mechanism. 51 inch total length.


---
---
More from this collection